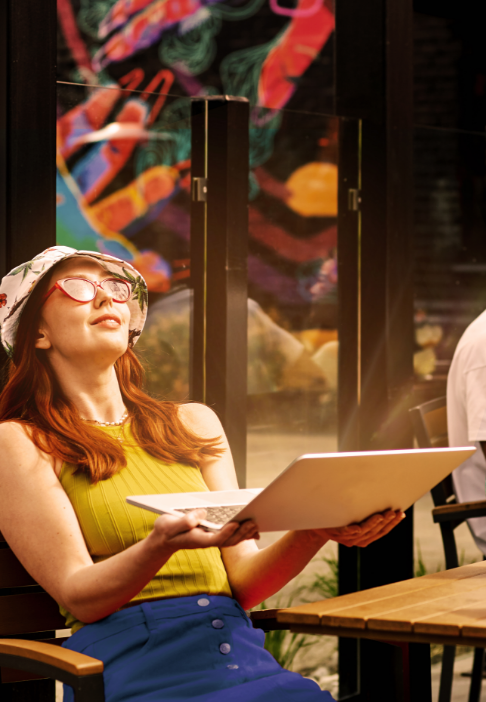 "WORK" FROM PATIO
Why work from home when you can also work on that tan? This summer, come thru to Jack's patio to share your screen … and your sunscreen. Peep the menu for your "boardroom" snacks and drinks.
SOUND-PROOF.
SUN-PROOF.
HR-PROOF.
Keep your boss off your back with the Jack's "work" from patio pod. Trust us, this pod can fake reality better than your Insta feed. So you can keep earning that "employee of the month" title you so clearly deserve.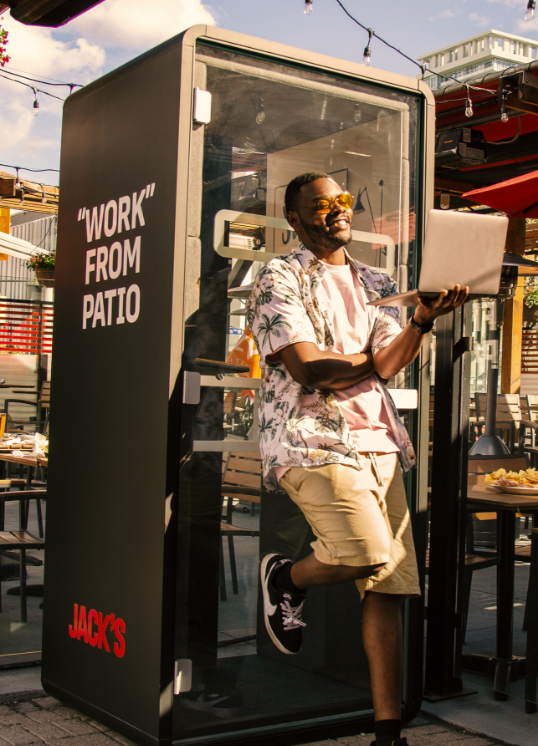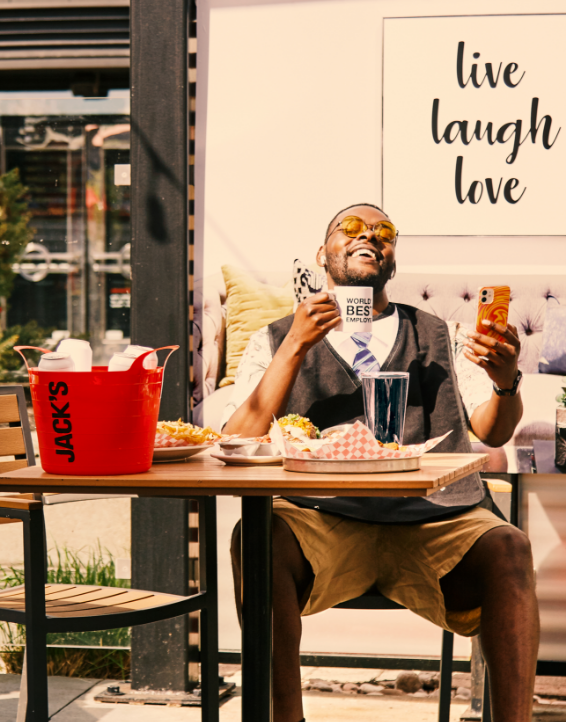 We're all about tan lines not deadlines. Every Jack's patio comes outfitted with generic home backdrops. So you can take a quick Zoom call before your nachos hit the table.